Audrey Borgens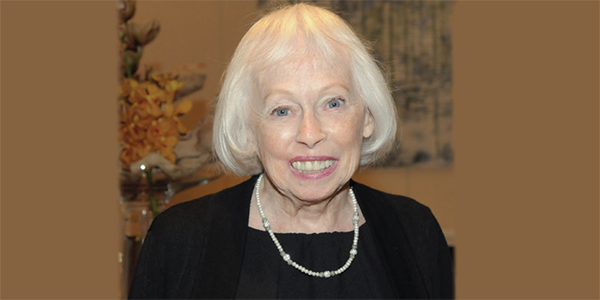 One has to be quite fond of something to entice them back four times to savor the experience. Whether it's a movie, a tasty morsel on the dessert tray or a favorite vacation spot, it must be extra special to warrant four visits.
That is precisely how
Audrey Borgens
feels about the wonderful benefits she receives through her
Mission Hospital Foundation Charitable Gift Annuities
.
When she participated in her first gift annuity in 2007, she simply wanted to support Mission Hospital. After considering her alternatives, she opted for the significant financial benefits of the Gift Annuity. Audrey liked the idea of
receiving guaranteed lifetime income
. She has a calming peace of mind knowing consistent, reliable quarterly distributions are deposited directly to her savings account. Furthermore, a major
portion of her income is tax free
. The icing on the cake is that she also received a
sizable income tax deduction
.
While these benefits are quite compelling, Audrey is quick to explain that the blessings of financial peace of mind and the tax benefits pale in comparison to knowing her gift ultimately helps Mission Hospital serve the health care needs of her community. As Audrey is apt to say,
"it is a gift to Mission Hospital - - that also gives back to me"
. This delightful win-win scenario clearly explains why she has four Mission Hospital Charitable Gift Annuities.